Programs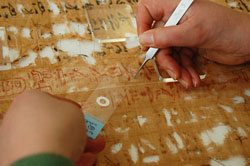 American Friends of the British Museum provides a vital source of financial support for the Museum. Donations to the American Friends from individuals, corporations, and foundations have contributed over $50 million in cash, works of art, and artifacts since its founding in 1989 and have supported a variety of projects, including capital campaigns, exhibitions, acquisitions, scholarship, and posts.
American Friends of the British Museum is a tax-exempt organization under section 501 (c) (3) of the Internal Revenue Code and is eligible to receive tax deductible charitable contributions within the limits prescribed by law.
To contact AFBM, please call 212-812-4362, or send an e-mail to the Administrator, Emily Grand.